Completely Hydraulic's Essex Ram Workshop To Service London, Kent And Heathrow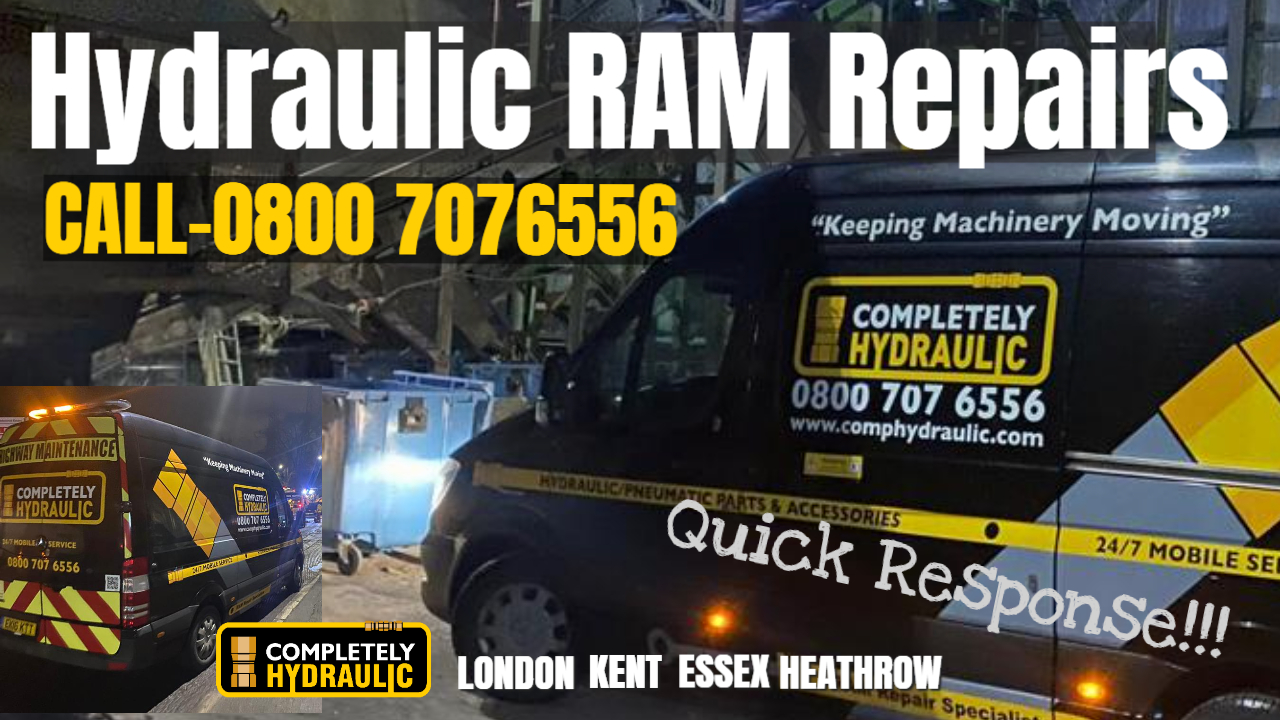 Popular Hydraulic Company, Completely Hydraulic, announces that their purpose built ram workshop will also be serving customers in London, Kent and Heathrow
Completely Hydraulic is staying true to the goal of ensuring that machineries continue to function regardless of the situation as the company has kept their workshop opened amid the Covid-19 pandemic while adhering strictly to safety protocols. In a related development, the leading UK-based hydraulic company has announced that their purpose built ram workshop located in Essex will be servicing London, Kent and Heathrow, delivering a wide range of solutions, including hydraulic ram repairs and maintenance to clients in and around the areas.
Hydraulic remains a major part of any machine, without which the desired goal cannot be achieved. Consequently, it is imperative to ensure that the hydraulic is topnotch, ultimately requiring the service of professionals. However, getting access to reliable solutions providers can be tasking, especially with the unfortunate emergence of the Covid-19 pandemic. However, the team at Completely Hydraulic is not letting the pandemic disturb the work of their clients across different industries, a claim substantiated with the decision to allow the ram workshop in Essex to service other areas.
Completely Hydraulic currently has depots across the nation. However, the decision to service London, Kent and Heathrow resonates with the company's goal of ensuring the hydraulic needs of clients across the United Kingdom, with their premium 24-hour call out service. The company repairs and services all types of hydraulics rams and cylinders.
In addition to the hydraulic ram maintenance offered, Completely Hydraulic also does the replacement of hydraulic hoses and repair any hydraulic equipment or issue. The company has grown over the years to become one of the most sought-after solutions providers in the industry, serving construction vehicles, boats, railway, skyscraper machinery, hydraulic systems, projects, and a host of others.
For more information about Completely Hydraulic and the range of solutions offered, please visit – https://comphydraulic.com.
About Completely Hydraulic
Completely Hydraulic is a leading hydraulic services company offering a wide range of solutions, including repairs and maintenance to businesses across different industries. Headquartered in Essex, the company has depots across the nation to meet the hydraulic needs of clients and ensure that machines are working all day everyday.
Media Contact
Company Name: Completely Hydraulic
Contact Person: Jason Pattinson
Email: Send Email
Country: United Kingdom
Website: https://comphydraulic.com/