Paul Grenier Named New Customer Support And Sales Specialist at iDRY

iDRY Systems, the leader in Vacuum Kiln Drying Technology, would like to announce the addition of Vermont native, Paul Grenier, to the iDRY Customer Support and Sales Team.
Paul has been committed to serving local Vermont Electrical Wholesale businesses for the past 17 years. His experience has not only allowed him to perfect his sales and customer service skills but has given him the opportunity to showcase his authentic personality, a personality that strives to make each customer feel like family.
Outside of work, Paul is quite the outdoorsman. Whether it's a morning on the golf course, a bonfire with his wife and two daughters, or a hike through the woods, Paul is always on the go and looking for his next outdoor adventure. He's a true fit with our team here at iDRY, and we're thrilled to welcome him aboard.
iDRY produces state-of-the-art, industry-changing Vacuum Kilns. Beyond their ease of use, "plug and play" setup, and touchscreen control panel, iDRY Wood Kilns utilize a continuous vacuum that allows for wood drying at 5-10x the normal drying rate of conventional wood-drying kilns. Not only that, all units are manufactured from start to finish within the walls of iDRY's Barre, Vermont facility.
"Our software and kiln controls are produced and supported in-house. Raw materials in one end of the building and beautiful shiny kilns out the other." – Jim Parker, President of iDRY Systems
For those not ready to buy, iDRY Owners across the country offer drying services to any size business wishing to gain the advantage of quality Vacuum Dried Wood that is unmatched in color, flatness, and stability, and delivers up to a 20% increase in yield and up to a 40% increase in throughput. You can find and connect with these kiln owners on the iDRYwood.com website and @idrywood on Instagram and Facebook.
In his recent interview during the Woodpreneur Summit, Jim Parker had this to say to wood business owners: "If you own a sawmill or a furniture business, you know how important quality lumber drying is. You also know what it is worth. What would your business look like if you didn't have to wait more than a week for your wood to dry? How would your cash flow change? Imagine you could increase cash flow and profit margins in your business for the cost of a truck payment." Check out Jim's full interview here.
With Paul on board, iDRY is looking forward to ever-increasing sales numbers and a greater reach among Sawmills, Woodworkers, Furniture Makers, Millwork Companies, Cabinet Makers, Wooden Cabinet Companies, Live Edge Slabs, Lumber sellers, Foresters, Firewood Companies… simply put, anyone who needs dry lumber, firewood, or live edge slabs.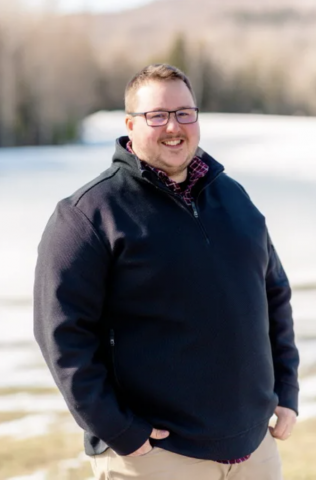 To learn more, use the media contact outlets below.
Media Contact
Company Name: IDRY Systems
Contact Person: Jim Parker
Email: Send Email
Phone: 800-406-1887
Address:29 PITMAN RD
City: BARRE
State: VT 05641
Country: United States
Website: https://idrywood.com/