Heist Artist Doctor Troller Drops A Unique Video Game-Backed NFT Collection Crocs League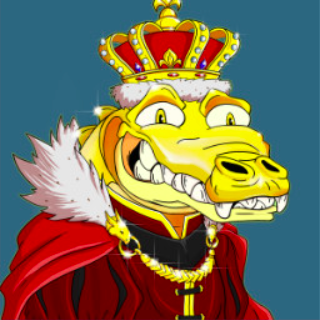 Talented artist, Andrew Brown aka Doctor Troller, releases Crocs League, the first of its kind NFT collection backed by a video game
Andrew Brown, popularly known as the heist artist has made history in the fast-emerging NFT market with the release of his Crocs League collection. The unique pieces from the popular Chelsea-based digital artist further reiterate the creativity and ingenuity of Doctor Troller. The soon-to-be-released collection is the first-of-its-kind in the market and will be backed by a video game, making the experience even more worthwhile.
The global NFTs market is said to be worth several billions of dollars, with a publication by WorldFinance.com putting the average price of a piece at $4,000 as of February 2021. The market has undoubtedly turned heads in 2021 and the space continues to widen, with the increasing popularity of digital assets and the emergence of several talented artists from different parts of the world. However, some names have been able to carve a niche in the industry, with the likes of Doctor Troller creating "out of this world" pieces as evident in his new collection.
The Crocs League collection will feature 4444 pieces, with 44 rarest crocs to be released to the public. The launch is expected to be a sell-out, with more than 15,000 people in different parts of the world already signed up across social channels.
The project will undoubtedly increase the popularity of Andrew Brown, who has stolen the hearts of millions of people across the globe as a prominent feature in the Nigerian and UK Art scene. He was published heavily in the UK national press, regarding his art robbery – Source "Evening Standard" and has amassed close to 1 million followers on Instagram, as Doctor Troller, thanks to his NFT arty sketches.
For more information about Doctor Troller and his plethora of works, visit – https://doctortroller.com/. Doctor Troller can also be found across social media, including Twitter and Instagram.
About Doctor Troller
Doctor Troller is a Chelsea-based digital NFT artist known as a creative street troller and prankster borne from the streets of London. The heist artist is popular for his disruptive visual and multimedia art style, igniting controversy and sparking debate with his inflammatory videos and digital art pieces.
Media Contact
Company Name: Zloadr
Contact Person: David Williams
Email: Send Email
Country: United Kingdom
Website: https://zloadr.com