Passport Doc Pros Addresses Passport Preparation Requirements By Offering Online Application Service
Passport Doc Pros (PDP) is a USA-based online passport development company, endowing clients with services like passport application, passport renewal, and passport replacement.
6 December, 2021 – USA – Passport Doc Pros is a web-based online passport development agency in the United States of America. The company has now become a mentionable name among clients because of endowing superlative services to their clients. To cover peoples' every passport preparation requirement, the company stretches their services among passport application, online passport renewal, and passport replacement.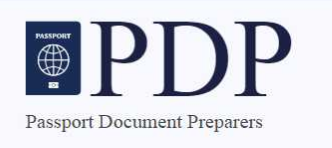 Through their web presence, they let customers fill online passport applications conveniently. It's because the company now puts its belief in the technology-powered passport from generation to ensure accuracy and swiftness. Their streamlines passport application and renewal process incorporate high-end software for filling forms accurately every time. Alongside, they make their software go through several tests and assessments to ensure user-friendliness and accuracy.
In the words of the Managing Director of Passport Doc Pros, "We have been able to continue in this business, upholding our success because we like to remain focused on delivering errorless online passport-related services to our clients within the lowest time possible. We make sure that none of our customers face rejections due to small errors or missing out filling required fields in applications."
Their expedited passport services are also prominent in their passport replacement offerings. Though their official website, the company proclaims that it has made replacements of older passports with new ones extremely convenient to their customers. Alongside, the company produces documents for its clients so rapidly that it only requires minutes after the customers enter all requisite information. Moreover, customers can avail the documents through the customer portal.
The company isn't directly affiliated with the government. Hence, the fee provided to them is excluded from any government charges or fees. People should consider it as a third-party software solution providing entity, facilitating their clients with necessary services to complete documentation for passport-related requirements every time.
At the same time, Passport Doc Pros never hesitate to refund customer payments, as well, when they find a valid reason to do it. The refund only requires submitting a refund request, enlightening the associated issue precisely.
About the Company
Passport Doc Pros is located in USA's Cheyenne, WY region and provides customer support through phone calls and emails. Besides, their website also encompasses a detailed FAQ section. To gain more information about this online passport application service in the USA, please visit www.Passportdocpros.com.
Media Contact
Company Name: Passport Doc Pros
Contact Person: Media Relations
Email: Send Email
Phone: +1 (855) 718-4111
Country: United States
Website: http://www.passportdocpros.com/