Amaryllo Cloud to Introduce 3D Video Storage for Meta
Free 10 Gigabytes Lifetime Cloud Storage for Meta Users
Amaryllo is proud to announce that it will be revealing its new 3D cloud storage app at CES 2022 in January. This will be the first time 3D video storage and 3D File management software will be introduced to the new Metaverse. Meta users will be able to save their VR content in the cloud without having to rely on external storage, making the process of saving, accessing and organizing data an entirely virtual experience.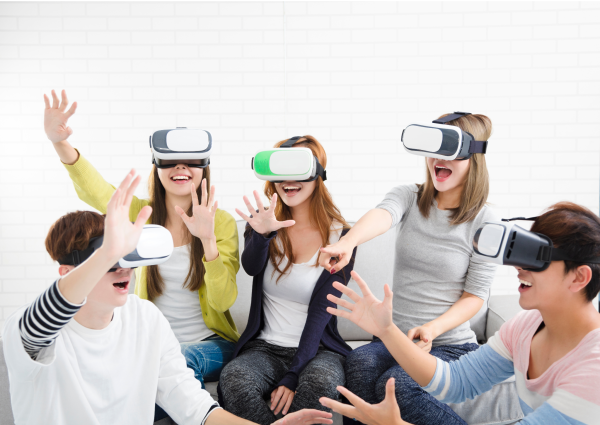 Amaryllo is making the API for this software available to VR developers and will have a demo available at CES 2022. Additionally, Amaryllo will be offering a lifetime of 10-gigabyte storage free for all Meta users.
The Amaryllo Cloud VR app will allow users to playback their saved virtual experiences, replay virtual calls, and store data within a 3D environment. It will also enable businesses to interact with customers and partners on a more intimate level in a mutual space where resources can be shared and accessed from anywhere in the world. Visitors and partners can visit Amaryllo at CES 2022 booth #51155 to see just how fun and convenient managing storage in virtual reality can be.
To celebrate this occasion, Amaryllo is giving you 3 months of 10TB of cloud storage.
Click the link HERE and enter the following code to redeem:
CES1 – ACST – 2022 – 10TB
Codes can be redeemed until January 31st, 2022 and will expire after 3 months. No credit card information required.
About Amaryllo
Amaryllo is a Platform as a Service (PaaS) company providing cloud-based products and solutions to B2C and B2B markets. Our services range from consumer data storage and unlimited video storage to business analytics solutions. Amaryllo builds top-down internet infrastructures with pay-as-you-go services to help businesses generate revenue and consumers save on storage costs.
Visit us at https://cloud.amaryllo.us/
Media Contact
Company Name: Amaryllo Inc.
Contact Person: Dustin Craft
Email: Send Email
Phone: (949)316-1222
Country: United States
Website: http://www.amaryllo.us/