The Golden Film Award Reveals Winners Of the 7th Edition of The Annual Awards
Popular annual US Hollywood awards, the International Golden Film Award (GFA), unveils the names of winners of the 2021 edition of the ceremony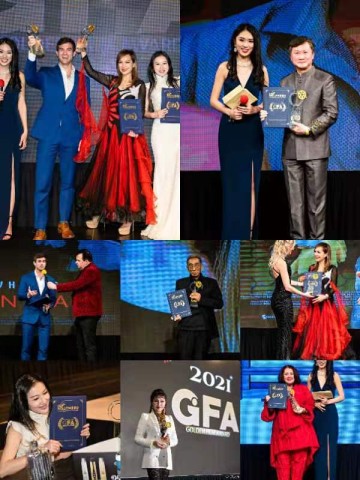 Winners at the 7th annual US Hollywood International Golden Film Award (GFA) were recently revealed in a publication on Saturday December 18th, 2021, as organizers of the ceremony continue to recognize exceptional performances in the movie industry. The winners of the awards were announced by the GFA committee, including them to the long list of different stakeholders in the industry that have been recognized in the past 6 years.
The Golden Film Award has grown in popularity and acceptance, becoming one of the most-anticipated events in the movie industry. For the past 6 years, GFA have received hundreds of films and screenplay submissions from over 30 countries and regional zones. The GFA awards include celebrations of various aspects of filmmaking, including writing, directing, acting, music and production, with original films and documentaries also included in different categories.
One of the major goals of GFA is to promote various activities surrounding independent filmmakers. This includes supporting people who are interested in promoting various films around the world and to bring unique messages to audiences across the globe. The goal is to build bridges through film and to encourage creativity among people throughout the movie industry.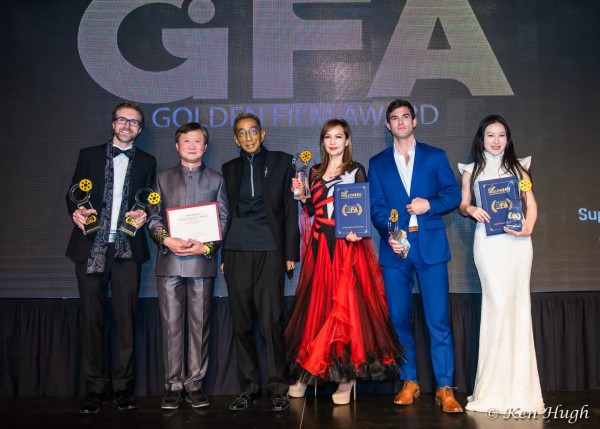 The 2021 Golden Film Award Winners are highlighted as follows:
Outstanding Up & Comer Actor – Alex Days Who is Linda – USA
Outstanding Up & Comer Actress – Jaylynn Bridges A Strong Black Woman My Azz – USA
Outstanding Screenplay – My Dearest Beating Heart – UK
Outstanding Cinematography – Distracting Evelyn – UK
Outstanding Editing – Who is Linda – USA
Outstanding Viusal Effect – Sclera Absentia – USA
Outstanding Animation – Me & Me – USA
Outstanding Actor – Eric Geynes – Distracting Evelyn – UK
Outstanding Actress – Jessica Avsenik Sauble – Canada
Outstanding Short Film – The hidden side of the pocket watch – France
Outstanding Foreign Film – Wet Dogs – Switzerland
Outstanding Student Film – With Flying Colors – USA
Outstanding Documentary – Bamboo Ballads – India
Outstanding Producer – Oscar Corral – The Fellowship Of Spring – USA
Outstanding Director – Alek Lev What – USA
Outstanding Picture – The Price Of Cheap – Canada
Special Jury Award – It don't bother me at all – USA
Special Jury Award – Excellence Music – Coyote Tears – USA
GFA Excellence – Cultural Unity Award – Lili L.
GFA Goodwill Ambassador – Hani Chen – Lily Lisa
Best Editing – The Fellowship of the Springs – USA
Best Screenplay – The Price of Redemption – Leonid Lopatin – Finland
Best Student Film – Intrusion – USA
Best Documentary – The Collapse – The True Story of the Queen Isabella Causeway – USA
Best Foreign Film – Eunice Ou Carta A Uma Jovem Actriz – Porgutal
Short Film – War Games – Spain
Best Producer – Joshua B Hall – Killers Christmas Elves
Best Director – David Serero – The United States of Fashion Designer Elie Tahari – USA
Best Picture GFA – Daniel Troia – We Are All In This Together USA
GFA Special Achievement Award – Elie Tahari – The United States of Fashion Designer Elie Tahari
GFA Life Time Achievement Award – Eunice Muñoz – Portugal
For more information about the Golden Film Awards, visit – https://higfa.com.
Media Contact
Company Name: Golden Film Award (GFA Committee)
Contact Person: Apple J.
Email: Send Email
Phone: 1.888.230.4376
Country: United States
Website: https://higfa.com