Mountlands Day Nursery – The Best Choice for Childcare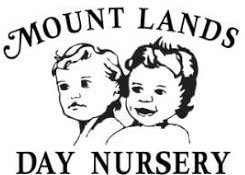 A great nursery selection is a crucial choice for your loved one. By understanding the needs of both the parent and the child, we hope to offer the ideal answer to any parent looking for Childcare Nursery in Gloucester. Come to Mountlands Day Nursery if you want your child to gain the greatest childcare foundation at the starting of their life journey. Whether you're looking to return to work or just want a few sessions a week for your child to play and make some friends!
We will create a joyful environment where children can play, learn and develop. In a playful and joyful environment, staff: value, respect, care and meet individual children's needs. Keep reading to know more about Mountlands Day Nursery!
Early Learning Development
Mountlands Day Nursery is where children feel safe, homely and secure. Parents are confident that the staffs are not only qualified but also concerned about the children and their wellbeing. The nursery is the perfect setting for early learning development since it allows children to learn while having fun and preparing them for full-time school/reception. We support the children in acquiring crucial social skills like politeness, communication, table manners, social graces and aware of British Values. It naturally ties in with providing each child with the opportunities and room to discover and develop their unique personalities in a secure and engaging environment.
Encouraging the Children for Daily Activities
Basic values are made aware to the children about other cultures and are very well respected and celebrated at the nursery. This is presented through festival celebrations. English is the only language used at the nursery. Children should eat a balanced diet and be encouraged to lead active lifestyles. It is important to encourage children to participate in daily activities to grow in their independence, self-confidence, and self-esteem. By recycling the items we use daily, the staff and children are inspired to consider and care about the environment.
Child Protection and Safety
The nursery entryway contains a comprehensive list of regulations and procedures, including. All of our rules, processes, and risk assessments are in place in the event of an emergency, and all our staff members are highly qualified and experienced with ongoing training. All employees are certified in first aid, health and safety, child protection, and food hygiene.
Objectives at Mountlands Day Nursery
Some of our significant aims and objectives are:
To provide every child in our care with a stimulating, loving, and secure environment
To collaborate openly and honestly with parents and caregivers
The staff will conduct themselves with a warm approach.
To create a clean, welcoming, healthy environment for both staffs and children

Staff members will closely track child's learning development and evaluate/next steps for child's learning through play.
To establish and maintain relationships with other organisations/professionals and working in partnership.
To continue training and developing all nursery staff members
Infrastructure
Your child's interest is very important to us and we plan activities with that on board, making it exciting and fun.
We have great learning resources for the children. The fundamental daily activities are full of possibilities for innovative and engaging play, whether it is painting, colouring, gluing, writing, sliding, or constructing. We provide childcare all year-round and during holidays, since we are open 50 weeks out of the year and are registered to accept children from 1 to 8 years of age. We operate in welcoming structured environment thought the day and in small groups to provide each child with the individualized care and attention they require.
Contact Mountlands Day Nursery today on 01452-506880 for the best childcare service in Gloucester to discuss your childcare needs!
Media Contact
Company Name: Mountlands Day Nursery
Email: Send Email
Country: United Kingdom
Website: https://facebook.com/MountlandsDayNursery/