Samina Lovelyn releases her two-track EP "Letting Go" showcasing her amazing vocal skills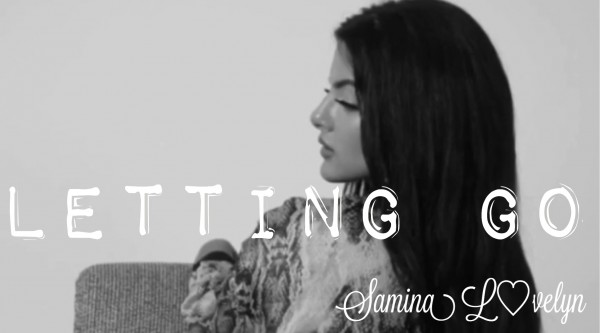 Samina Lovelyn is the new rising star in the music scene, who finally decided to follow her passion for music in the winter of 2019. Growing up in a small town near Adrian, Michigan with four younger siblings, she always dreamt of chasing her passion for music someday. She recently made an official entry to the music industry with her EP "Letting Go" showcasing her mesmerizing vocal skills. The EP features two songs titled "You Never Call me beautiful", and "Second Chances", showing her versatility as a singer and songwriter.
For Samina, music is a way of expressing her deep emotions that otherwise don't come out. She always loved talking about and listening to music. During her high school years, she became part of a Choir which further reinforced her love for music. "I've always had a passion for music & had to go through a few heartbreaks to make myself jump. I write & freestyle to make my songs. To me, its a release, as I've always kept my feelings bottled up, music is the way I heal myself", says Samina.
Although Samina wishes to convey a positive message through her music, she also wants it to be honest. Her music also has a reflection of the heartbreak and traumatic incidents she has faced in life. As someone who finds it difficult to open up to others, she built a wall between anyone that wasn't her family and her only outlet was through music. She tries to pen down her deep feelings into song lyrics which is why a lot of people can relate to it.
"Nobody is perfect and I want others to stop judging a book by its cover and open their hearts more. I hope I can be the person that they feel connected to when their lonely and let others know to always be nice to others because you never know what they are going through. It's important not to make fun of people or hate on others", adds Samina.
Samina has struggled with depression in life and discovered that writing and music helped her, though some songs were really sad. It eventually helped her release her feelings in a healthy way and now she feels much better.
Listen to her latest EP "Letting Go" on Spotify and Apple Music.
More Details: https://distrokid.com/hyperfollow/saminalovelyn/letting-go-3
Media Contact
Company Name: G Media
Contact Person: Press Executive
Email: Send Email
Country: United States
Website: www.facebook.com/gmediasolutions