Altimedia won 'Good Design' in Digital Media User Experience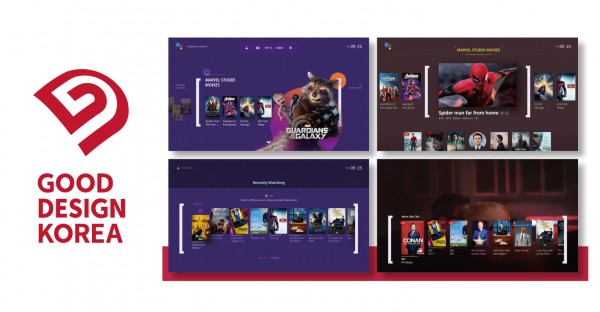 Altimedia's user experience package for media service, "A.UX:Clip", is awarded in the digital media design field at the 2020 Good Design Korea.
The selection of Good Design(GD) products, which has been implemented annually since 1985, is the most prestigious design award in Korea hosted by the Ministry of Trade, Industry and Energy and supervised by the Korea Institute of Design Promotion in accordance with the Industrial Design Promotion Act. A Good Design mark is given to products recognized as excellence in design through comprehensive evaluation.
"A.UX:Clip", selected as a Good Design, is a form that breaks from the traditional menu-centered content exposure and shows off related content tailored to each user's taste. As a result, the operator-centered content organization evolves into a user-centered content navigation, and a faster and more accurate search leads to more content watching.
Da-Hye Hyoung, head of the design team at Altimedia, said, "As the media service became more complex, there were cases where UI rather hindered the user's convenience. We tried to make the experience simple and intuitive alike OTT, and it seems to have led to the good result."
As an end-to-end solution provider for multimedia services, Altimedia is securing source technology for device SW platform, user experience(UX), media security, headend and voice-assisted AI solutions. Among them, the user experience for media services has been adopted and commercialized as the main service UX for more than 10 operators worldwide, and it drives solution competitiveness by combining it with other product technologies of Altimedia.
Media Contact
Company Name: Altimedia Corp.
Contact Person: Allen Kim
Email: Send Email
Phone: +82- 2-2007-7837
Country: South Korea
Website: www.altimedia.kr