Lipomelt Introduces Business Support For Beauticians Using Their Products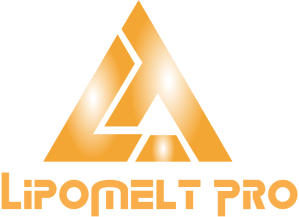 We are still far from taking a magic pill and losing all the fat and cellulite overnight, but the world is slowly getting there. Meanwhile, LipoMelt is probably as closest as the humankind can get to such modern technologies. While such treatments to melt fat are not new at all, they are mostly available in medical, spa and beauty facilities and almost never for an affordable price. Things are about to change now, as more and more technologies become available for residential uses.
28th January, 2022 – LipoMelt has taken the so called ultra-advanced spa technologies and made them available to everyone. The company has destroyed the myths associated with expensive gadgets. Its products can be used in a plethora of home based beauty procedures, from natural healing and quick fat melting to actual face lifts. LipoMelt has clearly opened the door to a revolution.
While copied by others, technologies are copyrighted – in other words, the official products can only be purchased through the official LipoMelt portal. To show its high level in confidence in the effectiveness of its products, LipoMelt has also introduced a free trial package, meaning users can try out products before committing to them – Ultimate Light and Trifecta Light.
Apart from easy access to these modern innovations, LipoMelt is also providing support to its customers. Those in the beauty industry – as well as those who are just starting up – can now benefit from the company's marketing channels. The beauty giant aims to help its customers bootstrap their businesses with marketing courses and advice, as well as detailed guides on how to use the gadgets they order.
According to a spokesperson for LipoMelt, "We know we have revolutionized everything when we decided to make these technologies public. They are not incredibly expensive like spa and beauty parlors want you to believe. They can now be accessible to everyone and more importantly, we aim to create an army of beauticians by supporting our customers through our marketing guides and channels. Everyone has the right to look good without too much effort."
About LipoMelt
LipoMelt is the name behind some of the most appreciated products in the beauty industry – Ultimate Light and Trifecta Light. The company has made fat burning and face lifting products available to pretty much everyone these days – including those who want to do everything themselves, at home. To learn more about the products and how they work, take a look at https://www.lipomelt.net/our-products.
For media inquiry
Phone: 1800-817-1761
Email: [email protected]
Website: https://www.lipomelt.net
Media Contact
Company Name: Lipo Melt
Contact Person: Media Relations
Email: Send Email
Phone: 1800-817-1761
Country: United States
Website: https://www.lipomelt.net