WileyX Announces their Top 5 Online Prescription Safety Glasses
5 Top-rated WileyX Glasses with best specification & features. First time WileyX itself announces their best Prescription Safety Glasses. Check out the amazing collection of ANSI certified WileyX glasses and get the best one for you or your loved ones.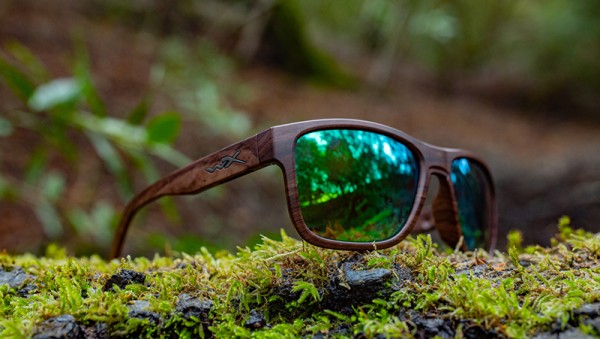 Nowadays, safety is not just a priority for welding, lab, medical, or construction sites. It is a requirement for hospital staff and healthcare departments. For this reason, Wiley X prescription safety glasses are an excellent option for all users, no matter what field you are in.
Many people think they have to pay a lot for good quality safety glasses. The good news is that if you have eyewear insurance, you are eligible for prescription safety eyewear!
A decent pair of prescription protective glasses should look good and protect the eyes thoroughly. Wileyx safety glasses are crafted with different safety standards to meet different work settings. Safety features include anti-glare, scratch-resistance, shatterproof, particle, dust, and sweat proof.
Below are Wiley's 5 Top Sunglasses to Purchase Today:
1 – WileyX FLIP:
The Wileyx Flip design and variety of bold colors appeal to everyone, especially youngsters. ANSI-certified safety glasses offer quality optical clarity. In addition, the installed spring hinges have extreme flexibility that secures eyewear from unexpected accidental damage.
The rectangle-shaped full rim eyeglasses are perfectly made for the young generation. This safety pair is a significant part of the youth series, and impact lenses are ANSI Z87.1 certified. Wiley X Flip is designed with impact-resistant nylon material. Spring hinges allow the best flexibility that resists extreme wear and tear.
2 – Wiley X FUSION:
The Wiley X Fusion is great for construction workers due to its incredible features, spring hinges, soft nose pads, removable shields, and rectangle shape. Due to ANSI safety certification, this safety pair is the best combination of comfort, safety, and style. Shatterproof polycarbonate lenses meet the OSHA standard as well.
WileyX Fusion has sophisticated features and is designed for all face types because it is the perfect example of fashion and functionality. Adjustable temples and soft nose pads deliver unparalleled comfort.
The Wiley X Guard Advanced is for intense conditions, such as sports. These polarized sunglasses contain changeable lenses and provide ballistic protection. Half-rim ANSI sunglasses have soft temple tips that deliver unexpected comfort. Additionally, shatter-proof polycarbonate lenses offer 100% protection from ultraviolet rays. As a result, Wiley X Advanced enhances visibility even in extreme situations. To boost the lives of lenses, there is a scratch-resistant T-shell coating.
4 – Wiley X HAYDEN:
Wiley X Hayden is aviator-inspired, for when you require clear vision at all times. They have lightweight and durable frames that snugly fit on your face. Supreme level lenses provide you with distortion-free vision and block out all rays with peripheral safety.
Features include corrosion-resistant, flexible frame, and double bridge features that make Hayden balanced eyeglasses. In addition, T-Shell coating, ANSI Z87.1, and OSHA protection standards make Wiley X Hayden an ideal option for many wearers.
5 – Wiley X IGNITE:
Wiley X Ignite has a lightweight frame that is perfect for prescription lenses. The thin temples of Wiley X Ignite offer 100% UV protection with distortion-free vision. Besides, ANSI Z87.1 certified glasses for optical clarity and impact safety. The safety sunglasses are Rx-ready lenses with smoke lenses and a black frame.
Whether you are a professional site or in a playing area, the Wiley X ignite is designed to stand against extreme conditions. The sunglasses have a wraparound frame and thick temples that offer peripheral protection. Besides, they block harsh sunlight and dirt. In addition, the Ignite sunglasses have a non-slip grip.
Whatever eyewear you select, our goal is to offer users prescription eyewear at a reasonable cost. In addition, we are committed to delivering high-quality safety glasses that are ANSI-rated and ballistic standard. Visit safetyeyeglasses.com to purchase your next pair of safety glasses today!
Media Contact
Company Name: Cyber Imaging Systems, Inc
Contact Person: Hal Wilson
Email: Send Email
Phone: 8884499540
Address:8300 Falls of Neuse Rd, Suite 110
City: Raleigh
State: NC 27615
Country: United States
Website: https://www.safetyeyeglasses.com/