Rocket Raccoon Allows Users to Make Massive Crypto Profits
Cryptocurrency is buzzing all over the world, whether you are on the internet or any media. It is an exciting and innovative way to make payments, with more people worldwide beginning to use it every day. You can use cryptocurrency to buy goods and services or even trade it for a profit. What's more, you can hold onto cryptocurrency for the long term as an investment.
Yes, you can do all this through crypto exchange companies, like Rocket Raccoon. Rocket Raccoon is establishing itself as one of the largest crypto platforms that help people get the most out of their crypto in three manners (trade, buy/sell, and decentralized).
While trading through Rocket Raccoon, you don't need to do registration or have an account. You can simply swap crypto tokens instantly to buy and sell.
Rocket Raccoon is powered by BNB Smart Chain, a blockchain that supports much lower costs for crypto transactions than any other tokens. Not only that, but the trading fees on Rocket Raccoon are quite lesser than other decentralized exchanges as well. Thus, you will get a double win! Plus, you can trade straight from your crypto wallet app. And, unlike centralized exchanges such as Binance or Coinbase, Rocket Raccoon doesn't restrict the use of funds when you trade. You get 100% ownership of your own cryptocurrency. This way, you can make more money through this crypto platform.
However, when it comes to the utility of the ROC tokens, Rocket Raccoon supports the two easiest ways. The first one is launch pad participation. In that, you will need to have some ROC tokens to participate in the sales that happen on the launchpad. The second one is the staking/farming reward. ROC tokens will be given as a reward to those who provide liquidity to certain staking pools that Rocket Raccoon is setting up.
Rocket Raccoon is all about making money fun. Lottery players have a chance to win big every day, and there are plenty of games and competitions to participate in to win NFT collectibles. You can even win BNB if you can accurately predict whether the price will go up or down.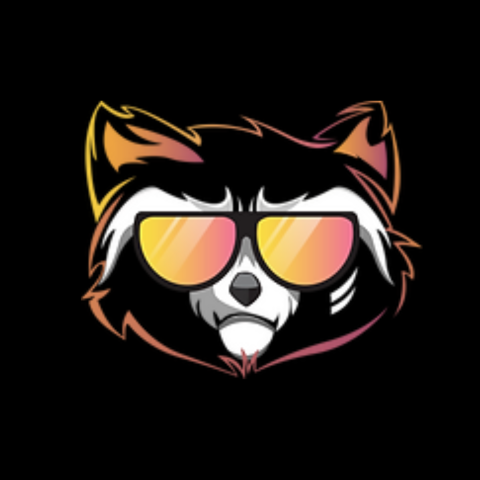 Furthermore, Rocket Raccoon also allows you to earn free tokens through staking ROC. You can earn a high-interest rate on your investment, and new projects are joining the party all the time. Just remember that your stake will be locked for 10 weeks, and you'll need to have at least 500,000 ROC tokens to get started.
If you're willing to take on a little more risk, you can also stake LP tokens in a Farm Pool. This option gives you the chance to earn even more ROC tokens, but your returns will be subject to market fluctuations.
Rocket Raccoon is also going to launch the NFT marketplace, which will support personalized profiles for users. These profiles let you select your own name, participate in a team, and opt for one from the NFT profile images you've saved to use as your profile image.
Long story short, Rocket Raccoon provides you with maximum peace of mind along with making money through cryptocurrency. As a matter of fact, anyone can use this service as long as they have access to the internet. All you need to do is have a basic understanding of the ROC cryptocurrency network. Start right now! Trade, earn, and win big!
Media Contact
Company Name: Rocket Raccoon
Contact Person: Anderson
Email: Send Email
Country: India
Website: Rocketraccoon.us