An Upcoming Soulful R&B Artist, Aaron Night, Release His New Album – Be Patient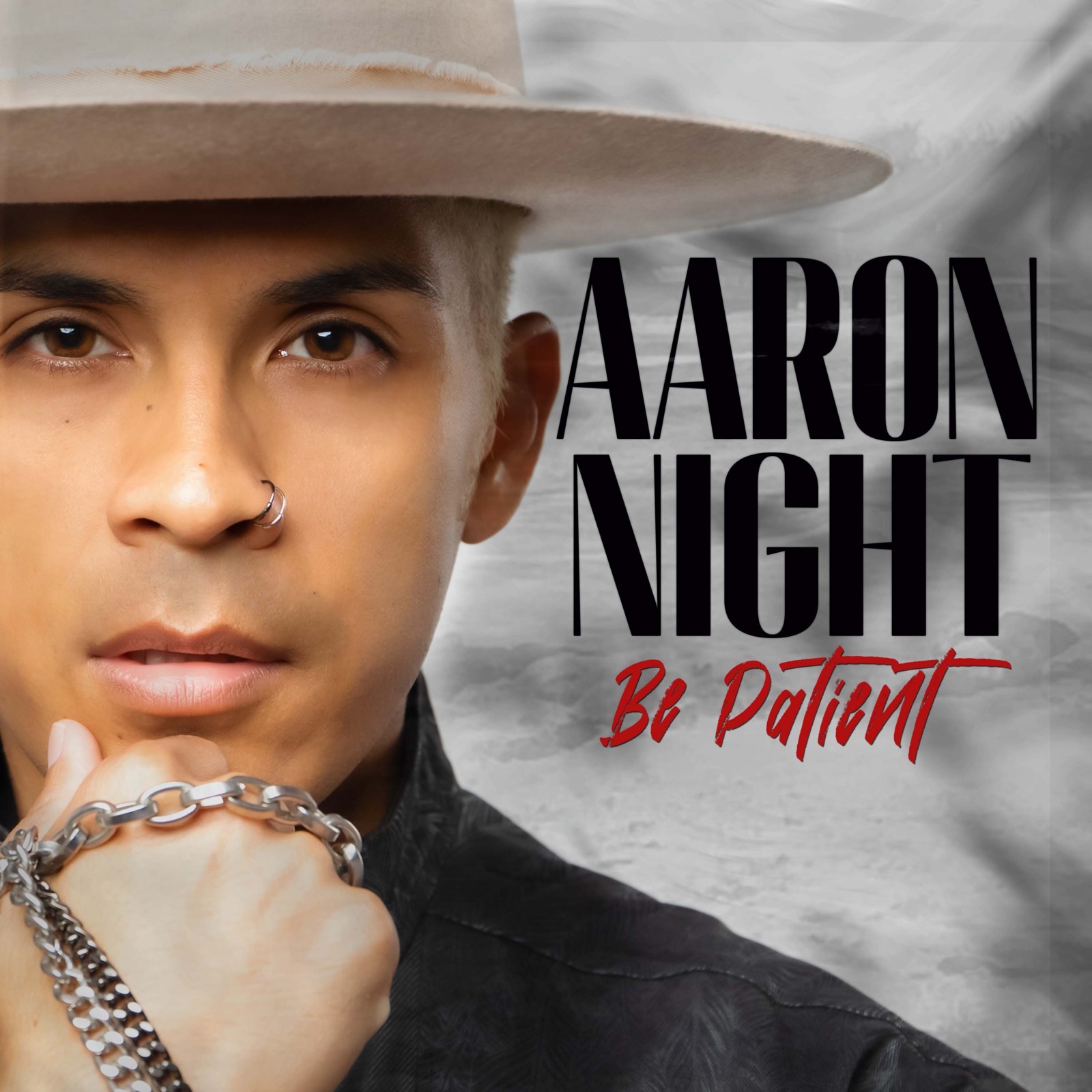 Are you the one who's constantly searching for good music? And can't find any good artists? You are tired of bland music and musicians. Don't worry more because Aaron Night is here to solve all your problems. He has recently launched a fantastic music album named "Be Patient" This mind-blowing album has been streaming on Spotify and apple music since day one of its release. Aaron's songs are full of passion and enthusiasm. Every single song of his brings Tons of daily followers on his social media. He is now famously known as the vocal powerhouse of the world. Amazingly Aaron has shattered the noise with his most recent string of releases, and Be patient is one of them.
Aaron Night is Shattering the noise with his most recent string of releases. Debuting in 2021, "Flares," penned by famed songwriter Ryan Tedder, quickly climbed Music Week's UK Pop Charts Top #10 in no time while simultaneously hitting #11 in Germany's Dance Charts. Aaron is climbing the stairs of success with his talent. He is serving the music industry passionately. People around the world love and enjoy his songs and excellent videography. Aaron's melodic voice and beautiful representation of songs are launching him as a new and Upcoming R &B Artist. Aaron writes his music and the album "Be patient" which just got released was written by him solely. He wrote and co-wrote most of the music covers himself with the help of just a single cover. Aaron comes on the billboard now and then because of R & B music passion.
About Aaron Night
Aaron had a great passion for music and dancing since his early childhood. He used to practice dance moves and different vocal performances. His parents took notice of his talents and encouraged the pursuit of his passion for music and dance. It wasn't long until this proclivity for performing trickled into more than a coffee table and kitchen counter concerts.
Aaron would use his knowledge, experience, and talents to push himself further. Hopping on a plane to the "mainland," he set out to make a name for himself. He was contracted at Walt DisneyWorld as an Equity Union Principal Performer and remained under contract for many years. He works hard to perfect his crafts while maintaining his small, grounded island roots. One that everyone is undoubtedly sure about is that Aaron is a superstar. Wherever he goes, he brings his charm with him. Aaron will continue to work hard for his passion for music.
He continues to surprise and surpass expectations with his prowess as an emerging artist. Through it all, Aaron Night refuses to dim his light. He will continue to sing his truth and show his power, helping bring in a new era of music the masses will remember for years to come. Make sure to follow him on Instagram; all his social media websites are flooded with amazingly positive reviews. He's looking forward to welcoming you to Aaron's army.
Media Contact
Company Name: LDZ Incorporated
Contact Person: May Mundon
Email: Send Email
Country: United States
Website: https://www.theaaronnight.com/