Anaphylaxis Market to Register Sustainable Growth During the Forecast Period (2022-32) | Key Players – Aquestive Therapeutics, Stella Pharma, Nasus Pharma, Shenox, Hikma Pharma, MannKind
As per DelveInsight's assessment, the Anaphylaxis market dynamics are anticipated to evolve immensely in the coming years owing to the improvement in the research and development (R&D) activities in the therapeutics segment so that market will comprise efficient treatment options. The launch of emerging therapies is expected in the upcoming years. Some of the key players, such as Aquestive Therapeutics, Wyss Institute, Stella Pharma, Shenox, and others, are active in the therapeutics market.
DelveInsight's "Anaphylaxis Market Insights, Epidemiology, and Market Forecast 2032" report delivers an in-depth understanding of the disease, historical and forecasted epidemiology, as well as the Anaphylaxis market size, share, and trends in the seven major market (7MM) (i.e., the United States, EU5 (Germany, Spain, Italy, France, and United Kingdom) and Japan).
The Anaphylaxis market report covers emerging drugs, current treatment practices, market share of individual therapies, and current & forecasted market size from 2019 to 2032. It also evaluates the current treatment practice/algorithm, key drivers & barriers impacting the market growth, and unmet medical needs to curate the best of the opportunities and assess the underlying potential of the market.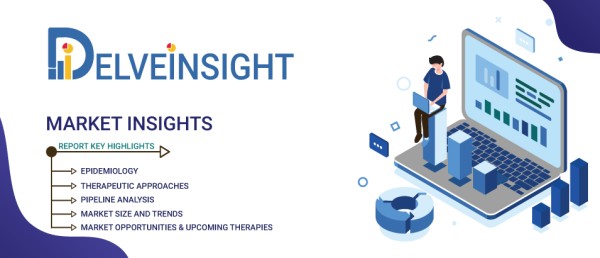 Anaphylaxis: An Overview
Anaphylaxis is an acute, potentially life-threatening, generalized, or systemic allergic reaction that is mediated by the degranulation of mast cells and basophils. Anaphylaxis is the result of the immune system overreacting to a trigger. The condition usually develops suddenly and gets worse very quickly.
The symptoms include feeling lightheaded or faint, breathing difficulties – such as fast, shallow breathing, wheezing, fast heartbeat, clammy skin, confusion, and anxiety, and collapsing or losing consciousness. There may also be other allergy symptoms, including an itchy, raised rash (hives), feeling or being sick, swelling (angioedema), or stomach pain.
Common anaphylaxis triggers include foods (like nuts, milk, fish, shellfish, eggs, and some fruits), medicines (some antibiotics and non-steroidal anti-inflammatory drugs (NSAIDs) like aspirin), insect stings (particularly wasp and bee stings), general anesthetic, contrast agents (like dyes used in some medical tests to help certain areas of the body show up better on scans), latex and others. In some cases, there is no obvious trigger. This is known as idiopathic anaphylaxis.
Anaphylaxis Market Key Facts
Yu et al. (2018) conducted a study titled "The Epidemiology of Anaphylaxis," wherein the lifetime prevalence of anaphylaxis was estimated at 0.05–2% in the USA and approximately 3% in Europe. The study also mentioned that in the UK, of patients presenting to paramedics and first aides estimated 0.2% of emergency cases were due to anaphylaxis.

According to a review by Shaker et al. (2020) titled "Anaphylaxis—a 2020 practice parameter update, systematic review, and Grading of Recommendations, Assessment, Development and Evaluation (GRADE) analysis", the lifetime prevalence of anaphylaxis has been estimated at 1.6% to 5.1%. Medications and stinging insects are the leading triggers in adults, with foods and stinging insects the most frequently implicated triggers in children and adolescents.
The market outlook section of the report helps to build a detailed comprehension of the historical, current, and forecasted Anaphylaxis market size by analyzing the impact of current and emerging pipeline therapies. It also provides a thorough assessment of the market drivers & barriers, unmet needs, and emerging technologies set to impact the market dynamics.
The report gives complete detail of the Anaphylaxis market trend for each marketed drug and mid & late-stage pipeline therapies by evaluating their impact based on the annual cost of therapy, their Mechanism of Action (MoA), Route of Administration (RoA), molecule types, competition with other therapies, brand value, and their impact on the market.
Anaphylaxis Epidemiology Assessment
The epidemiology section provides insights into the historical, current, and forecasted epidemiology trends in the seven major countries (7MM) from 2019 to 2032. It helps to recognize the causes of current and forecasted epidemiology trends by exploring numerous studies and research. The epidemiology section also provides a detailed analysis of diagnosed and prevalent patient pool, future trends, and and views of key opinion leaders.
The Report Covers the Anaphylaxis Epidemiology Segmented by –
Prevalent Population of Anaphylaxis

Diagnosed and Treatable Cases of Anaphylaxis

Trigger-specific Population of Anaphylaxis (Food, Medications, and others)
Anaphylaxis Drugs Uptake and Pipeline Development Activities
The drugs uptake section focuses on the rate of uptake of the potential drugs recently launched in the Anaphylaxis market or expected to get launched during the study period. The analysis covers the Anaphylaxis market uptake by drugs, patient uptake by therapies, and sales of each drug.
Moreover, the therapeutics assessment section helps understand the drugs with the most rapid uptake and the reasons behind the maximal use of the drugs. Additionally, it compares the drugs based on market share.
The report also covers the Anaphylaxis Pipeline Development Activities. It provides valuable insights about different therapeutic candidates in various stages and the key companies involved in developing targeted therapeutics. It also analyses recent developments such as collaborations, acquisitions, mergers, licensing patent details, and other information for emerging therapies.
Learn How Anaphylaxis Market Will Evolve by 2032 @
https://www.delveinsight.com/sample-request/anaphylaxis-market
Some of the key companies in the Anaphylaxis Market include:
Aquestive Therapeutics

Wyss Institute

Stella Pharma

Nasus Pharma

Shenox Pharmaceuticals

Hikma Pharmaceuticals

MannKind
And others.
Anaphylaxis Therapies covered in the report include:
And many more
As the market of Anaphylaxis is dominated by epinephrine and its various auto-injectors and their generics, there is a major unmet need for therapies with novel mechanisms of action that can change the current treatment scenario. Moreover, the indication has various other unmet needs.
Further Emerging Drugs & Key Companies are Covered in the Report. Download the Sample PDF to Learn More @
https://www.delveinsight.com/sample-request/anaphylaxis-market
Table of Content (TOC)
1. Key Insights
2. Executive Summary
3. Anaphylaxis Competitive Intelligence Analysis
4. Anaphylaxis Market Overview at a Glance
5. Anaphylaxis Disease Background and Overview
6. Anaphylaxis Patient Journey
7. Anaphylaxis Epidemiology and Patient Population (In the US, EU5, and Japan)
8. Anaphylaxis Treatment Algorithm, Current Treatment, and Medical Practices
9. Anaphylaxis Unmet Needs
10. Key Endpoints of Anaphylaxis Treatment
11. Anaphylaxis Marketed Products
12. Anaphylaxis Emerging Drugs and Latest Therapeutic Advances
13. Anaphylaxis Seven Major Market Analysis
14. Attribute Analysis
15. Anaphylaxis Market Outlook (In US, EU5, and Japan)
16. Anaphylaxis Access and Reimbursement Overview
17. KOL Views on the Anaphylaxis Market
18. Anaphylaxis Market Drivers
19. Anaphylaxis Market Barriers
20. Appendix
21. DelveInsight Capabilities
22. Disclaimer
Download Sample PDF to Explore the Key Offerings of the Report @
https://www.delveinsight.com/sample-request/anaphylaxis-market
Other Trending Healthcare Reports By DelveInsight
"Anaphylaxis – Pipeline Insight, 2022" report provides comprehensive insights about 8+ companies and 8+ drugs in the Anaphylaxis pipeline landscape. It covers the pipeline drug profiles, including clinical and nonclinical stage products. It also covers the therapeutics assessment by product type, stage, route of administration, and molecule type.
About DelveInsight
DelveInsight is a leading Business Consultant and Market Research Firm focused exclusively on life sciences. It supports pharma companies by providing comprehensive end-to-end solutions to improve their performance.
Media Contact
Company Name: DelveInsight Business Research LLP
Contact Person: Shruti Thakur
Email: Send Email
Phone: 9193216187
Address:304 S. Jones Blvd #2432
City: Las Vegas
State: Nevada
Country: United States
Website: https://www.delveinsight.com/