Redefining Fitness in the Digital Age: The Rise of Fitness Dilek and Her Impact on the Industry as an Influencer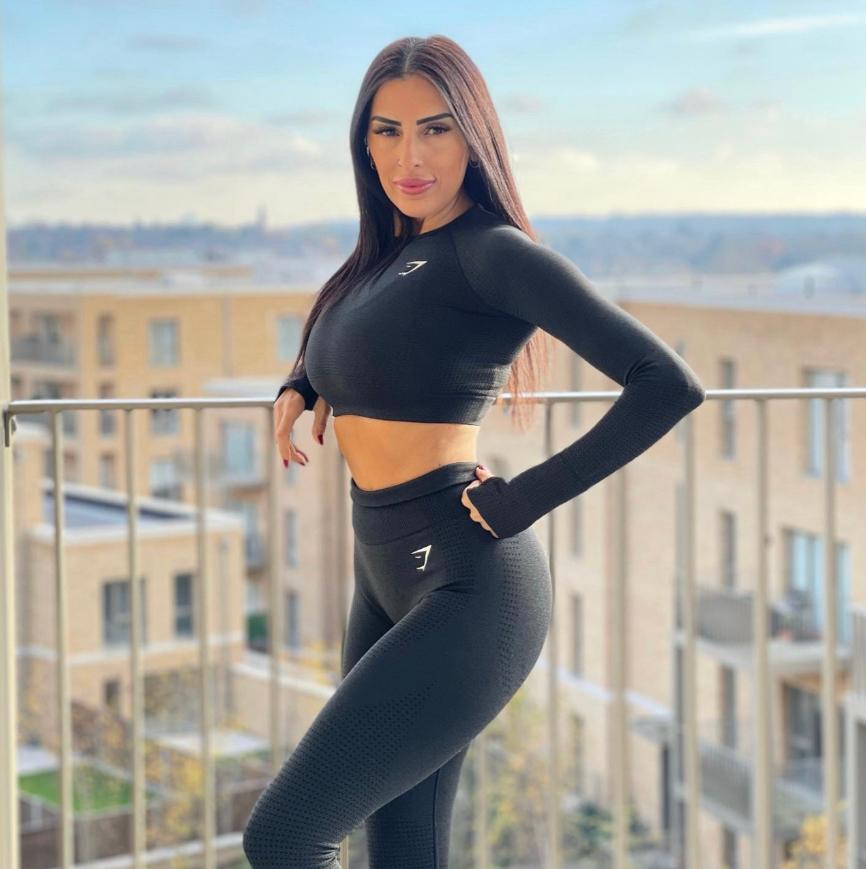 Who Is Fitness Dilek?
Dilek is a certified personal fitness trainer and a YouTuber and an Instagram influencer. She joined the YouTube community back in 2019 during the COVID-19 pandemic and, in the midst of the home exercises craze.
What Does Fitness Dilek's Channel Focus on?
Fitness Dilek's channel focuses on building a strong and balanced body, as stated in her YouTube description. Her training videos include 30 min workouts,bodyweight-only workouts, dumbbell workouts, core, and abs workouts, daily workouts, and more.
How did Fitness Dilek start her channel and become a Fitness Influencer?
The COVID-19 outbreak has been a huge challenge for populations and economics all around the world. It had an adverse impact globally. Many businesses were closed due to a lack of financial stability and liquidity. Millions of people lost their jobs due to social distancing measures. This has led to so many barriers in the physical connectivity of people.
However, social media and the digital sector have been accelerated in many aspects due to the pandemic and always found ways to enable people to connect and flourish. The developing technologies aided people with digital mindsets and skills to discover new ways to grow.
Among many other digital media pioneers and influencers, Fitness Dilek decided to pursue her passion during the tough times of the pandemic.
This fully certified fitness specialist has helped many individuals for 15 years to achieve their fitness goals. Initially, Fitness Dilek started her fitness career as a one-to-one personal trainer about 15 years ago. However, she started developing an interest in entrepreneurship, social media influencer, and online coaching throughout her career just before the pandemic. January 2020 was the time with the spread of COVID-19 and restricted life measures, Fitness Dilek has decided to go online completely and pursue her online career.
FITNESS DILEK has amassed a huge social following over the years and has finally become an online coaching and fitness influencer brand. The goal of Dilek was to bring the experience that she has gained throughout the years to online platforms such as Youtube and Instagram which she has already done so. Fitness Dilek has created numerous Home Workout videos for both her Youtube subscribers and Instagram followers. This has helped many people to achieve their goals and as well as stay on track with their daily routines despite the fact that they were locked in at their homes throughout the pandemic and did not have any available facilities open.
As a brand, fitness is a form of therapy and part of everyday life for Fitness Dilek. It goes beyond short-term challenges. Fitness Dilek aims to share her workout and nutrition plans to help individuals maximize their fitness results and achieve their goals.
Besides helping individuals with their physique goals, Fitness Dilek has become a successful fitness influence brand and has done numerous collaborations with various well-known brands such as Women's Best, Bo+Tee, Gymshark, Vanquish, Pursue Fitness, Do You Even, Physique Apparel and AYBL. Fitness Dilek has used her social media presence and her expertise to produce creative content for these brands and help them advertise their products throughout their campaigns.
Fitness Dilek used her life lessons in a very creative way to set up a new enterprise. She took a long time to master her skills and never failed to learn and improve. The best part of hers is that being in the industry for so long, she can recognize what people would like or dislike to see on social media platforms and also distinguish between mental and physical well-being to improve her business.
Instagram profile link https://www.instagram.com/fitnessdilek.official
YouTube channel link https://www.youtube.com/@FitnessDilek
TikTok profile link https://www.tiktok.com/@fitnessdilek.official
Media Contact
Company Name: Fitness Dilek
Contact Person: Social Media Manager: Gorkem Cihanli
Email: Send Email
Country: United Kingdom
Website: https://www.fitnessdilek.com