Debut Author Eva Mylle Announces the Release of "Nocturnal Laments: A Modern Gothic Poetry Collection"
Introducing a Fresh New Voice in Gothic Poetry
Debut author Eva Mylle is set to release her compelling book, "Nocturnal Laments: A Modern Gothic Poetry Collection." The Kindle eBook is available for pre-order starting May 1, 2023, with the official release on June 1, 2023. The paperback version will be released on July 1, 2023, and the hardcover edition on August 1, 2023.
About the Collection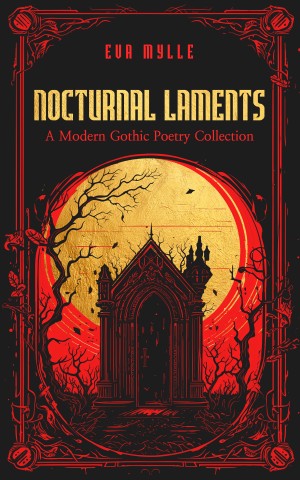 "Nocturnal Laments" features a series of evocative and introspective poems that delve into the human soul. Inspired by the Gothic Romanticism tradition, Mylle's poetry explores themes of forbidden love, loss, and mortality. Readers will be guided through moonlit landscapes, mysterious castles, and atmospheric graveyards that evoke the essence of the Gothic genre.
Organized into eight thematic sections, "Nocturnal Laments" invites readers to confront the darker aspects of existence while providing insights into the human condition. Mylle's work skillfully blends Gothic tradition with contemporary sensibilities, creating a unique and engaging reading experience.
About the Author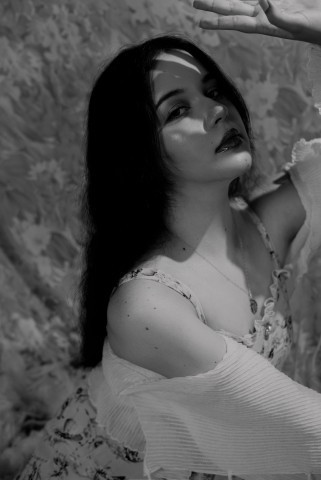 Eva Mylle was born and raised in Beauvais, France; her upbringing and passion for 19th-century literature have significantly influenced her writing. "Nocturnal Laments" showcases Mylle's talent as a poet and her ability to breathe new life into the Gothic literary tradition.
Author Eva Mylle shares her thoughts on the collection: "I've always been fascinated by the Gothic genre and its exploration of the human experience. With 'Nocturnal Laments,' I hope to evoke the same sense of wonder and introspection in my readers as the classics have done for me."
Pre-order and Release Information
Mark your calendars for the Kindle eBook release of "Nocturnal Laments: A Modern Gothic Poetry Collection" on Amazon on June 1, 2023. Pre-order your copy starting May 1, 2023, to ensure you don't miss out on this captivating journey into Eva Mylle's world of darkness.
Stay Updated
For more information, visit https://evamylle.carrd.co/ or follow Eva Mylle on social media to stay updated on her latest news and upcoming releases.
Media Contact
Contact Person: Eva Mylle
Email: Send Email
Phone: (+81) 080 9391 0347
Country: United States
Website: https://evamylle.carrd.co/