Studio Khora is recognized Coastal Architect in the U.S and Canada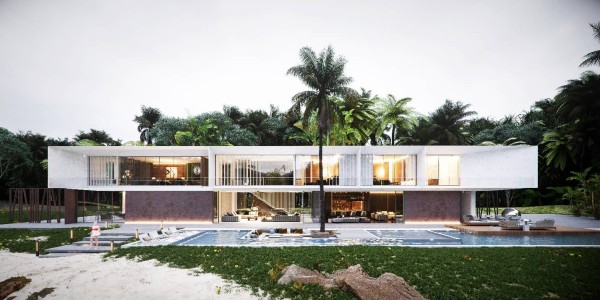 Indeed, the current global climate has ushered in a momentous shift in social, technological, and economic paradigms. This shift has brought about profound changes in the conceptual designs of contemporary houses, as exemplified by The House for Retreat, designed by Studio KHORA. In exploring the philosophical implications of these changes, Deconstruction philosophy offers a compelling lens.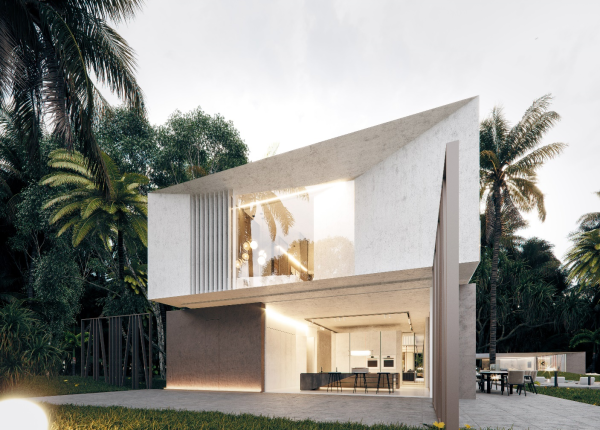 THE HOUSE FOR RETREAT – STUDIO KHORA
The COVID-19 pandemic has prompted a surge in travel to coastal communities, with many urban dwellers seeking to escape the stress of packed living conditions in favor of more natural environments. This migration trend has been accompanied by a reevaluation of the need for small, crowded living spaces, particularly among millennials. The design of modern houses has had to be rethought in response to these shifting priorities, placing emphasis on elements such as air quality, natural daylight, ventilation, and a flexible layout.
This new architectural direction is embodied by The House for Retreat, an innovative contemporary house designed by Studio KHORA. This sophisticated design combines contemporary style with high health standards, incorporating sustainable, natural materials for the best insulation options. The architecture is defined by clean lines, sculptural forms, and vast glass walls that permit ample natural daylight and a deep connection to the surrounding environment.
One of the most notable changes in contemporary house design prompted by the pandemic is an increased focus on the orientation of buildings. Rather than the traditional north/south orientation largely used by Dubai architects, which blocks direct sunlight with balconies and roof extensions, houses are now being designed with an east/west orientation that maximizes sunlight and reduces the strength and dispersion of harmful bacteria and viruses. The ultraviolet rays of natural daylight also effectively prevent the spread of microorganisms.
In reflecting on the philosophical implications of these changes, Derrida's deconstruction philosophy offers valuable insight. By deconstructing traditional paradigms of urban design and challenging the dichotomies that traditionally structure our understanding of space, contemporary architects are creating new, unique living and working spaces that prioritize health, productivity, and environmental responsibility.
THE HOUSE FOR RETREAT – STUDIO KHORA
The COVID-19 pandemic has brought about a significant shift in the design of contemporary houses, particularly as they relate to health, productivity, and environmental impact. The House for Retreat, designed by Studio KHORA, is a compelling example of this new direction, characterized by clean lines, natural materials, and maximal sunlight exposure. This new architectural direction reflects shifts in social and philosophical paradigms, prompting deconstruction and innovation among contemporary architects. And it is the responsibility of leading architects to stay at the forefront of these changes to establish new standards for modern houses.
ABOUT STUDIO KHORA
Studio KHORA specializes in cutting-edge ultra-contemporary single-family luxury homes and has won 12 American Institute of Architects awards for their compelling and sustainable designs, and has been named a Top 50 Residential Coastal Architecture Firm for the past 7 consecutive years by Ocean Home magazine.
To learn more about Studio KHORA, please visit www.studiokhora.com
Media Contact
Company Name: Studio KHORA
Contact Person: Alex Penna
Email: Send Email
Phone: (800) 952-1044
Country: United States
Website: https://www.studiokhora.com