Luxurious Estate with Upgrades and Spectacular Outdoor Oasis Hits the Market
Jun 8, 2023 – Los Angeles – Don't miss out on the opportunity to own a truly remarkable property that defines luxury living. This magnificent estate, brought to you by a highly motivated seller, offers an unparalleled experience in opulent living. With significant upgrades throughout, this home is the epitome of sophistication and style.
Step inside the grand foyer with soaring 18 ft ceilings and exquisite tile flooring, creating an impressive first impression. The residence showcases newly remodeled bathrooms and kitchen, exuding a fresh and contemporary ambiance. The meticulously designed outdoor oasis features upgraded palm trees, curated landscaping, and a sparkling swimming pool, providing a haven for relaxation and enjoyment.
Situated on a sprawling one-acre lot, the property boasts drought-friendly landscaping, artificial turf, and efficient drip irrigation. The newly installed patio cover with a built-in BBQ grill and entertaining bar offers breathtaking views of the valley and mountains. Ample storage space is provided by the attached 3-car garage, detached 4-car garage, and storage sheds.
The open floor plan seamlessly connects the formal living room with beveled glass windows and the cozy family room with a fireplace, perfect for both relaxation and entertainment. The chef's dream kitchen showcases brand new stainless steel appliances, modern countertops, and fixtures.
Key Features:
Grand foyer with 18 ft ceilings
Newly remodeled bathrooms and kitchen
Spectacular outdoor oasis with sparkling swimming pool
Sprawling one-acre lot with curated landscaping
Breathtaking views from the newly installed patio cover
Ample storage space with attached 3-car garage, detached 4-car garage, and storage sheds
Open floor plan connecting formal living room and cozy family room
Chef's dream kitchen with brand new stainless steel appliances and modern countertops
Don't miss the chance to own this exceptional estate. Contact Lionel "LP" Franklin at 714-580-1047 or email [email protected] to schedule a private viewing and make this remarkable property your own.
Introducing the exceptional Franklin Real Estate Group, a powerhouse team led by the renowned agents Lionel "LP" Franklin and Leslie Perez. With an awe-inspiring track record spanning over two decades, they have solidified their reputation as industry leaders in vibrant Southern California.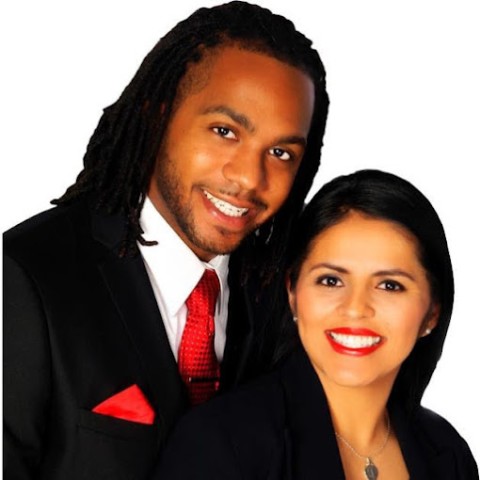 Lionel "LP" Franklin and Leslie Perez bring an unmatched level of expertise, knowledge, and dedication to their clients' success. Their unwavering commitment to delivering the highest standard of customer service sets them apart. With a deep understanding of the local market dynamics and a finger on the pulse of emerging trends, they consistently stay ahead of the curve.
The Franklin Real Estate Group's secret to success lies in their innovative strategies, customized to meet each client's unique needs. Whether it's finding the perfect listing, guiding first-time buyers to a successful purchase, or negotiating complex transactions, they excel at turning dreams into reality.
Their outstanding achievements and extensive experience have earned them a rock-solid reputation in the industry. Clients trust the Franklin Real Estate Group to navigate the ever-changing real estate landscape with finesse, integrity, and exceptional results. Their client-focused approach ensures that every step of the journey is smooth, transparent, and stress-free.
What truly sets Lionel "LP" Franklin and Leslie Perez apart is their unwavering dedication to building long-lasting relationships. They don't just aim for one-time transactions; they strive to become trusted advisors for life. Their commitment to their clients goes beyond the closing table, as they continue to provide guidance, support, and resources long after the deal is done.
When you choose to work with the Franklin Real Estate Group, you are partnering with a dynamic duo who will go above and beyond to exceed your expectations. Experience the difference of working with a team that combines unparalleled expertise, innovative strategies, and a genuine passion for helping clients achieve their real estate goals.
"The key to our success is our unwavering commitment to our clients," says Lionel "LP" Franklin. "We are dedicated to providing a personalized and exceptional real estate experience that goes beyond expectations. Our clients' satisfaction is our top priority."
Leslie Perez adds, "We believe in creating lifelong relationships with our clients. It's not just about the transaction; it's about understanding their dreams, needs, and aspirations. We are honored to guide them through the real estate journey and be a trusted resource every step of the way."
Contact the Franklin Real Estate Group today and take the first step towards unlocking a world of extraordinary possibilities. Your dream home and a remarkable real estate journey await in the capable hands of Lionel "LP" Franklin and Leslie Perez.
About Franklin Real Estate Group:
The Franklin Real Estate Group is a renowned real estate team led by agents Lionel "LP" Franklin and Leslie Perez. With over two decades of experience in the vibrant Southern California market, they have established themselves as industry leaders. Their commitment to exceptional customer service, innovative strategies, and building lasting relationships sets them apart. The Franklin Real Estate Group is dedicated to helping clients achieve their real estate goals with integrity, expertise, and unwavering dedication.
This press release may contain forward-looking statements. Such statements are subject to a multitude of risks and uncertainties that could cause future circumstances, events, or results to differ materially from those projected in the forward-looking statements.
Media Contact
Company Name: Franklin Real Estate Group
Contact Person: Lionel Franklin
Email: Send Email
Phone: +1 714-580-1047
Country: United States
Website: www.franklinrealestategroup.com