26650 vs 18650 Lithium Batteries, What are the Differences Introduced by Redway Battery with its PowerAll 48V All-in-One ESS Released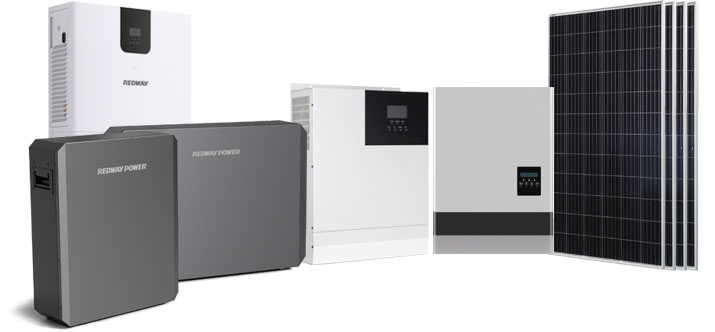 Redway Battery, a leading provider of energy storage solutions, has recently updated an article talking about 26650 vs 18650 lithium batteries. The busienss is also thrilled to announce the launch of its All-in-One Energy Storage Systems (ESS). These cutting-edge solutions revolutionize power management by integrating battery storage, inverters, and advanced control systems into a single, compact unit.
According to Reday's official blog, 26650 and 18650 batteries are both types of lithium-ion rechargeable batteries commonly used in electronic devices such as laptops, smartphones, and flashlights. However, there are some key differences between them. From their size, capacity, and performance to what makes them unique in their own way – the post has got it all. Check here for more: https://www.redway-tech.com/26650-vs-18650/
To know more about the differences between 14500 and AA battery, People can click here: Can i use 14500 instead of AA?
The Redway Battery All-in-One ESS is designed to meet the growing demand for efficient, reliable, and customizable energy storage solutions. With the integration of key components in a single enclosure, customers can enjoy simplified installation, streamlined operation, and optimized performance.
"Our goal at Redway Battery is to provide our customers with comprehensive energy storage solutions that cater to their unique needs," said John Smith, CEO of Redway Battery. "The All-in-One ESS combines advanced technology and user-friendly design to deliver seamless power management and unlock new possibilities in energy storage."
The All-in-One ESS range from Redway Battery offers a variety of options to suit different power requirements and applications. With capacities ranging from small residential systems to large-scale commercial installations, customers can find the perfect solution for their energy storage needs.
Key features of the Redway Battery All-in-One ESS include:
Integrated Battery Storage: The ESS incorporates high-performance lithium-ion batteries, offering reliable and long-lasting energy storage. The batteries are meticulously designed for high energy density, exceptional cycle life, and excellent thermal stability.

Inverter Technology: The integrated inverter ensures efficient energy conversion, enabling seamless integration with the electrical grid or renewable energy sources. Customers can maximize energy utilization and reduce reliance on the grid, leading to potential cost savings.

Advanced Control Systems: The All-in-One ESS comes equipped with advanced control systems, including intelligent energy management and monitoring capabilities. Users can easily track energy production, consumption, and battery performance through user-friendly interfaces.

Customizable Solutions: Redway Battery understands that each customer's energy storage needs are unique. The All-in-One ESS offers flexibility and customization options to meet specific requirements, ensuring optimal performance and scalability.
The Redway Battery All-in-One ESS is suitable for a wide range of applications, including residential homes, commercial buildings, off-grid installations, and emergency backup systems. Whether it's reducing electricity costs, enhancing grid resilience, or promoting sustainable energy usage, the All-in-One ESS empowers customers to take control of their energy future.
To learn more about Redway Battery's All-in-One Energy Storage Systems and explore the available options, please visit their website.
About Redway Battery:
Redway Battery is a leading provider of energy storage solutions, specializing in the design and manufacture of advanced battery technologies. With a focus on innovation, quality, and customer satisfaction, Redway Battery delivers reliable and high-performance energy storage solutions for various applications and industries.
Media Contact
Company Name: Redway Battery
Contact Person: Mr. Smith
Email: Send Email
Country: China
Website: https://www.redwaybattery.com/