Wesley Remington is Pioneering the Future of Cryptocurrency Mining
Wesley Remington Marks a Milestone with Daily Mines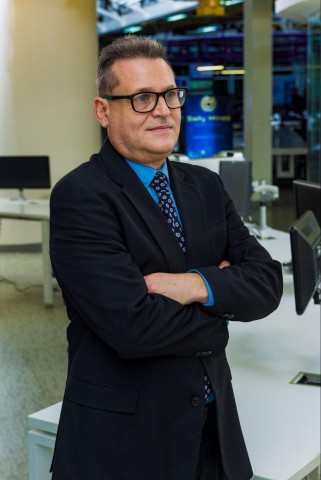 Daily Mines, a trailblazing name in the world of cryptocurrency mining, is proudly commemorating a significant milestone under the visionary leadership of its CEO and Founder, Wesley Remington. As the driving force behind the platform's success, Remington's innovative approach has transformed Daily Mines into a prominent crypto cloud mining platform, revolutionizing the accessibility and profitability of cryptocurrency mining.
Since its inception in 2020, Daily Mines has been on a relentless journey to simplify and democratize cryptocurrency mining. Wesley Remington's clear vision of making mining simple, energy-efficient, and accessible to everyone has propelled the platform to the forefront of the industry. As of now, the platform is catering to limited or selected users before its global launch making it accessible to everyone.
The growth of Daily Mines has been nothing short of remarkable. From its first mining farm in San Jose, the platform has expanded to become one of the world's leading hash power providers. Daily Mines caters to a diverse range of clients, including newcomers, cloud miners, and large-scale investors. "Our mission is to make acquiring cryptocurrencies easy and accessible for everyone," affirms Remington.
What truly sets Daily Mines apart is its commitment to transparency, reliability, and sustainability. The platform offers a multi-algorithm, multi-coin cloud mining service without any pool fees. With state-of-the-art mining farms utilizing superior technology and renewable energy resources, Daily Mines minimizes the environmental impact of crypto mining — a testament to Remington's dedication to responsible practices.
Wesley Remington's perspective on the future of blockchain technology and decentralized finance is equally visionary. He envisions a world where blockchain transcends its current boundaries, integrating with various sectors beyond finance. "Blockchain's potential is limitless, and its impact on industries like supply chain, healthcare, and more is something we should anticipate," Remington shares.
Reflecting on Daily Mines' journey, Remington says, "We started with a passion for technology and a belief in the potential of cryptocurrencies. Our growth showcases the increasing interest in mining as an avenue for investment. We're excited to continue paving the way for accessible and profitable mining."
As Daily Mines celebrates this milestone, Wesley Remington's leadership remains pivotal to the platform's ongoing success. The journey from a blockchain conference to becoming an industry leader has been characterized by innovation, dedication, and a commitment to transforming the way people perceive and engage with cryptocurrencies.
About Daily Mines
Daily Mines is a cutting-edge cryptocurrency cloud mining platform that provides users with a secure and efficient way to mine digital currencies such as Bitcoin, Ethereum, and Litecoin. With state-of-the-art mining hardware and a team of experienced professionals, Daily Mines is dedicated to offering reliable and profitable mining services to its clients. Daily Mines leverages the latest technology and industry-leading security measures to ensure that users' data and mining activities are always safe and secure.
Media Contact
Company Name: Daily Mines Ltd.
Contact Person: Dean Thomas
Email: Send Email
Phone: +44 7537 135013
City: London
Country: United Kingdom
Website: dailymines.com/mining