Groundbreaking FinTech Solution: Digital Edge Unveils NYS DFS 500 Compliance Service on AWS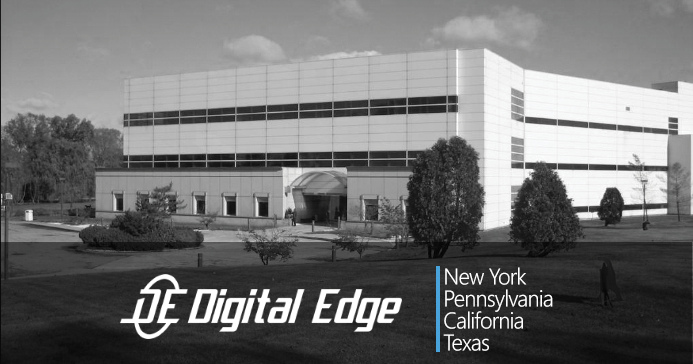 Leading the charge in financial technology (FinTech) and financial services, Digital Edge introduces its revolutionary NYS DFS 500 compliance service on Amazon Web Services (AWS). This groundbreaking launch cements Digital Edge's position as a pioneering force, delivering cloud, cybersecurity, and compliance solutions customized for modern business demands.
New York City – September 05, 2023 – Digital Edge responds to the dynamic regulatory landscape with its NYS DFS 500 compliance service on AWS, addressing the intricate mandates set by the New York State Department of Financial Services (NYS DFS). The NYS DFS 500 regulation imposes rigorous cybersecurity standards on financial institutions to safeguard sensitive data and operational integrity.
Crafted meticulously by Digital Edge's in-house compliance and cybersecurity legal experts, the NYS DFS 500 compliance service aligns seamlessly with the unique challenges faced by financial organizations. The integration of cloud services, cybersecurity, and compliance into a unified strategy empowers businesses to navigate NYS DFS regulations effectively.
"Our commitment to staying ahead of regulations and cybersecurity best practices led us to develop the NYS DFS 500 compliance service on the robust AWS platform," remarked Michael Petrov, CEO, Digital Edge. "This underscores our dedication to enhancing security while fulfilling regulatory requirements."
The NYS DFS 500 compliance service simplifies compliance attainment and maintenance, offering a comprehensive framework covering risk assessment, data protection, incident response, and ongoing monitoring. Leveraging AWS's advanced infrastructure, Digital Edge guarantees clients unmatched reliability, scalability, and security.
Digital Edge's holistic approach optimizes cost management and vendor relationships, allowing financial institutions to concentrate on core objectives. The launch of the NYS DFS 500 compliance service on AWS reinforces Digital Edge's commitment to transforming the financial industry by safeguarding operations and delivering unparalleled value.
For details on Digital Edge's NYS DFS 500 compliance service and its broader FinTech solutions, visit www.digitaledge.net.
About Digital Edge:
Digital Edge pioneers tailored cloud, cybersecurity, and compliance solutions for the FinTech and financial services sector. Armed with industry expertise, an in-house compliance team, and cybersecurity legal specialists, Digital Edge empowers clients to operate securely and compliantly. Through its comprehensive approach, Digital Edge helps clients navigate evolving cybersecurity challenges and enhance their market presence, driving the transformation of the financial industry.
For more, visit www.digitaledge.net
Media Contact
Company Name: Digital Edge
Contact Person: Heather Blevins
Email: Send Email
Country: United States
Website: www.digitaledge.net/