Navigating Corporate Compliance in Singapore: Why CZ Consultancy Stands Out
5 compelling reasons that make CZ Consultancy the preferred choice for corporate secretarial services in Singapore.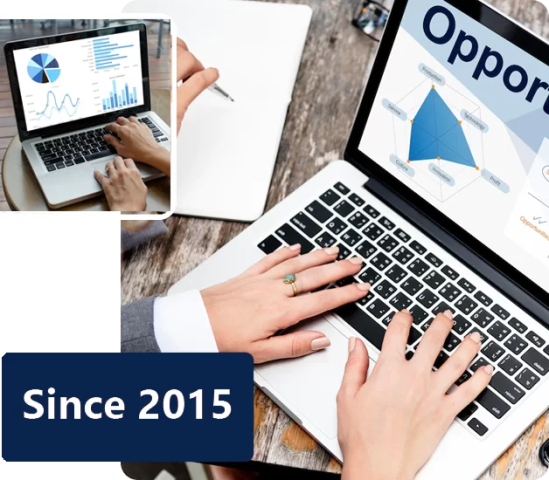 The allure of Singapore's flourishing economy and pro-business policies has attracted entrepreneurs who have successfully established their businesses and completed the incorporation process. While these milestones are worth celebrating, the complexities of corporate compliance now take center stage.
According to the Singapore Companies Act, every company in the nation must appoint a corporate secretary within six months of incorporation. This mandate extends to cases where the corporate secretary cannot serve as the sole shareholder, necessitating the selection of an alternative candidate.
The role of a corporate secretary holds immense importance, as it involves ensuring compliance with evolving local and international statutory regulations and maintaining accurate financial and legal records. Selecting the right individual for this critical role is paramount.
This is where CZ Consultancy steps in to provide professional corporate secretarial services, ensuring enhanced company governance and streamlined business operations. Below are some compelling reasons as to why CZ Consultancy should be the preferred choice for corporate secretarial services in Singapore:
Expertise and Professionalism:
CZ Consultancy has been delivering exceptional corporate secretarial services and optimized business solutions to companies of all sizes since 2015. With a track record of serving over 800 SMEs, CZ Consultancy's highly qualified consultants and professionally trained experts are dedicated to enhancing the local business environment in Singapore. By partnering with CZ Consultancy, companies can be confident that their businesses adhere to local statutory laws and regulations, maintain up-to-date records, file annual returns punctually, and ensure good corporate governance under the supervision of an experienced corporate secretary. Interested personnel can also explore the various grants available for their business, as CZ Consultancy doubles up as a grant consultant in Singapore.
Time and Effort Savings:
Managing the responsibilities of a corporate secretary demands considerable time and effort. As business owners, the primary focus should be on nurturing businesses and devising strategies for growth. CZ Consultancy allows the redirection of valuable time and energy towards business expansion while their experts handle the intricacies of statutory compliance and smooth business operations.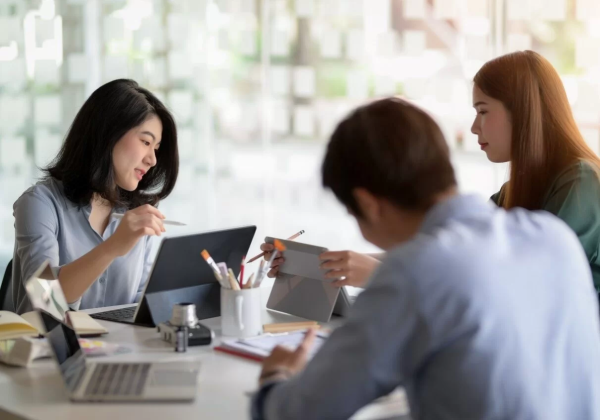 Convenience:
Hiring a full-time corporate secretary involves a rigorous hiring process, training, and dealing with HRM aspects. By opting for CZ Consultancy's corporate secretarial services, these hassles are eliminated. Their highly trained and experienced consultants seamlessly adapt to the business environment, ensuring timely compliance and efficient operations.
Comprehensive Services:
When engaging CZ Consultancy for corporate secretarial services, access to a comprehensive suite of unparalleled services is gained. Their consultants, well-versed in local and international corporate and business laws, not only ensure compliance but also offer a wide range of services to enhance business productivity and efficiency.
Cost-Effectiveness:
Initially, hiring professional corporate secretarial services may appear costly, but it's a cost-effective alternative compared to hiring a full-time company secretary. The entire recruitment and training process for a full-time company secretary involves significant costs. Additionally, a full-time company secretary's salary can impose a heavy financial burden on small-scale or newly established businesses. In contrast, CZ Consultancy's corporate secretarial services offer budget-friendly options, starting from just $350 per month for annual secretarial services and $250 for annual return filings. This ensures a higher level of service within the desired budget.
These compelling reasons should convince businesses to choose CZ Consultancy in Singapore, ensuring smooth business operations while adhering to all corporate laws and regulations. With CZ Consultancy, the focus can be on business growth, such as expanding into China market, leaving the complexities of corporate secretarial duties to the experts.
For more information about CZ Consultancy and their services, please visit CZ Consultancy's official website.
Disclaimer: The information provided in this press release is based on the services offered by CZ Consultancy and general industry knowledge. Businesses should conduct their research and due diligence when selecting corporate secretarial services.
Media Contact
Company Name: CZ Consultancy
Contact Person: Zen Wang
Email: Send Email
Address:33 Ubi Ave 3, Vertex Tower A #04-51
City: Singapore 408868
Country: Singapore
Website: cz.com.sg