Recovery on the Runway: A NYFW Showcase with Substance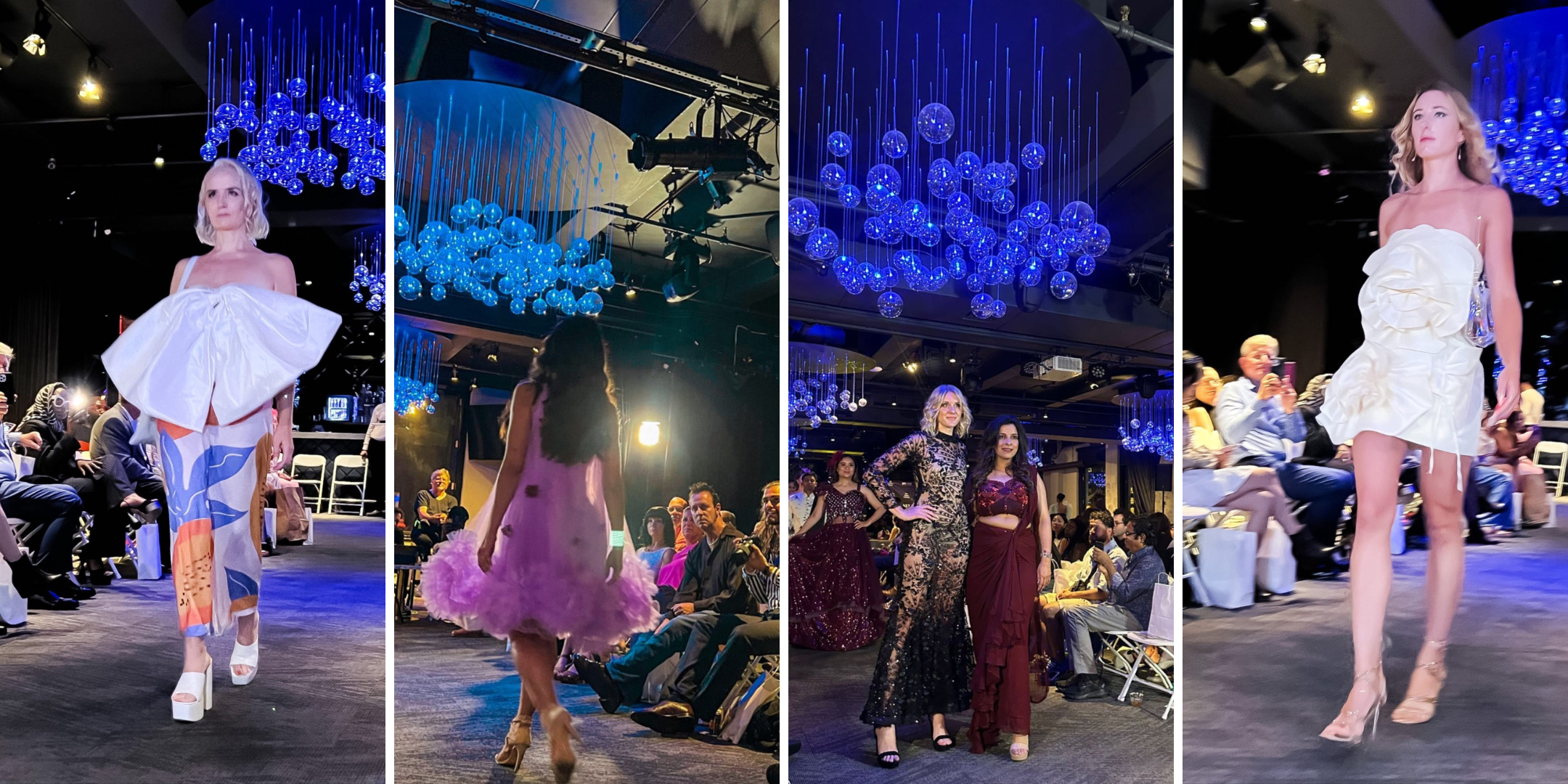 Break Free NYFW is the first and only showcase that solely focuses on raising awareness for mental health, substance use, and co-occurring disorders. While the fashion community is consumed with who's who and who-what-wear, Break Free is here for a different type of rally cry: advocacy.
According to The International Conference on Addiction and Associated Disorders, people in the fashion industry are 25% more likely to experience mental illness than any other industry. Working in the fashion industry is ranked as one of the top ten occupations that has the highest suicide rate in the United States, behind the police, factory workers, mechanics, and farmers.
Apart from the fast-paced and high-pressure environment that the fashion industry is infamous for, the creative sector is often an outlet for cropped-up anxiety, fears or self-doubt. While most NYFW shows seemingly forget their vows to be more inclusive, at Break Free; it's not just lip service.
Break Free is a showcase inclusive of all bodies, regardless of size, shape, race, gender, or ability. At their Fall/ Winter 2023 showcase, model Janira Obregon whizzed down the runway in her wheelchair, Sober influencer Kim Bellas walked the runway for the first time, and Author and podcaster Tawny Lara was among the brilliant cast of talent.
This season there was an outpouring of support from NYC's City Council, with City Council Member Tiffany Caban of District 22 attending the showcase that was held on Monday, September 11th at 230 Fifth in the Empire Ballroom. City Council Member Tiffany Caban surprised everyone in attendance by walking the runway for recovery fashion house, Rehab Studios, founded by Brooklynite Claire Comai.
Returning to New York Fashion Week was Emma Norton, a makeup artist and TikToker with close to 10 million followers. Emma is known for being candid about her own struggles with her mental health.
Other notable attendees included Elizabeth Gascoigne, the founder of Non-Alcoholic Bar Absence of Proof, and Holly Jespersen, from Shatterproof. With performances on the runway by Nikki Yuengling, Elle Baez, who opens up for Leah Kate in October, sober recording artist Boi Angel, and up-and-coming recording artist Sarah Reeves.
OIT Fitness a size-inclusive active-wear brand, RaccoonGuts a Toronto-based upcycle design house, and Rehab Studios all made their NYFW premieres. With NYFW Veterans Heritage India Fashions, Sonal Couture, JulissaDesigns, and Tyrone Chablis, who collaborated with the nonprofit organization Just Us Teens for his model casting to help support up-and-coming talent.
Break Free pushes towards a larger conversation. However, the recurring question remains with every showcase, "How do we get more fashion creatives to notice that we are screaming mental health advocacy from the rooftops?" Where was the press in a city fraught with unhoused and substance-addicted persons? Where is the support going to come from?
The resounding answer becomes clearer and clearer each and every season; it is through the support of the recovery and fashion community that we can continue to keep moving forward.
The next Break Free NYFW Designer Showcase will be held on Monday, February 12th, 2024. Tickets are available at Eventbrite.com
Media Contact
Company Name: Break Free NYFW
Contact Person: Alexandra Nyman
Email: Send Email
Phone: 5703690325
City: NYC
State: New York
Country: United States
Website: https://www.breakfreenyfw.com/