PAGANI DESIGN Unveils the PD-1762 GMT: A Timepiece for the Modern Traveler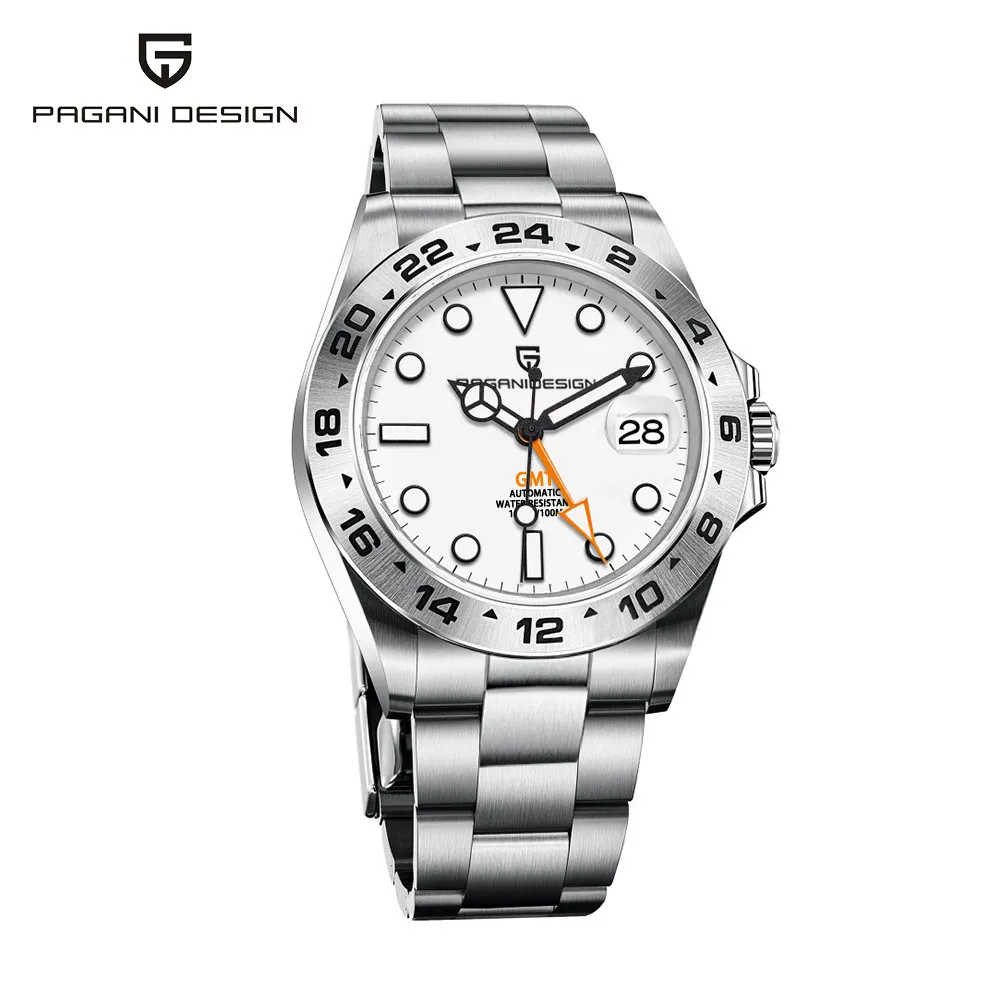 In the ever-evolving world of horology, GMT watches have carved a niche for themselves, becoming a favorite among collectors and travelers. PAGANI DESIGN, a brand synonymous with innovation and elegance, proudly introduces its top-selling model, the Pagani Design 1762 GMT, designed for the global traveler.
The Significance of the PD-1762 GMT
The PD-1762 GMT stands out not just for its aesthetic appeal but for its unparalleled functionality. Equipped with an additional fourth hand, the GMT hand, and a 24-hour aluminum bezel, this timepiece allows wearers to track time across multiple time zones effortlessly. In an age where global connectivity is paramount, the PD-1762 GMT proves to be an indispensable tool.
A Closer Look at the PD-1762 GMT
The PD-1762 is more than just a watch; it's a statement. Combining water resistance, a high-performing movement, robustness, and a traveler's function, it also boasts a design that's vibrant, sporty, and undeniably stylish. Its comfortable strap, well-protected case, practical GMT function, and steel bracelet make it a watch that doesn't compromise on form or function. And with a price tag that won't break the bank, it's a luxury that's accessible.
Key Features of the PD-1762 GMT
Specifications: The watch boasts a diameter of 42mm, ear-to-ear distance of 48mm, thickness of 13mm, and a bandwidth of 20mm, ensuring a comfortable fit for most wrists. Weighing 175g, it comes with a metal oyster bracelet and a pressed clasp for added security.
Material Excellence: The PD-1762 GMT is crafted with high-end materials. Its aluminum bezel insert ensures smooth rotation, while the sapphire crystal top, with anti-reflective coating, guarantees clarity. The 316L stainless steel casing ensures durability.
Movement: At the heart of the PD-1762 GMT is the Seiko NH34 mechanical movement, renowned for its precision. Operating at 21,600 BPH (3Hz), it boasts 24 jewels and a power reserve of 41 hours.
Dual-Time Zone Functionality: In today's interconnected world, the PD-1762 GMT's ability to effortlessly switch between time zones makes it a must-have for travelers.
Luxury and Exclusivity: The PD-1762 GMT exudes elegance. Its design, combined with superior materials, ensures it's not just a watch but a legacy.
Colorful Accents: The PD-1762 GMT is a fashion statement. Its colorful accents, set against a unicolor grey bezel and black dial, make it a standout piece.
A Mechanical Marvel: In an age of smartphones, the PD-1762 GMT stands out as a mechanical device that offers simplicity and functionality, without the need for constant updates or charging.
In Conclusion
The PD-1762 GMT by PAGANI DESIGN is more than just a timepiece; it's a testament to craftsmanship, innovation, and style. For those who seek a watch that's both functional and fashionable, the PD-1762 GMT is the perfect choice.
For more information on the PD-1762 GMT and other offerings, visit the PAGANI DESIGN Official Store.
Media Contact
Company Name: Pagani Design
Contact Person: Hannah
Email: Send Email
Country: United States
Website: https://paganidesignwatch.co/